News & Publications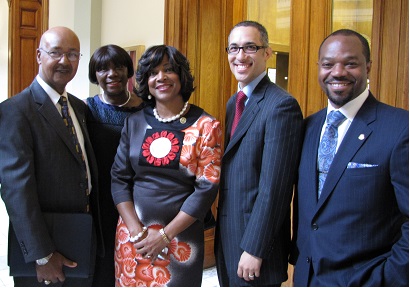 GA House of Representatives Recognize Dr. Valerie Montgomery Rice

...
more >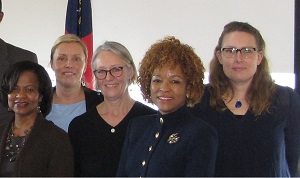 Sweden Delegates Visit MSM to Learn More about Heart Failure Program

Karolinska University Hospital, Stockholm, Sweden's cardiologist and cardiac nurses visited Morehouse School of Medicine (MSM) in January, to learn more about Grady Hospital's Heart Failure Program developed with leadership from MSM professor, Dr. Anekwe Onwuanyi, to help eliminate heart failure readmission. ...
more >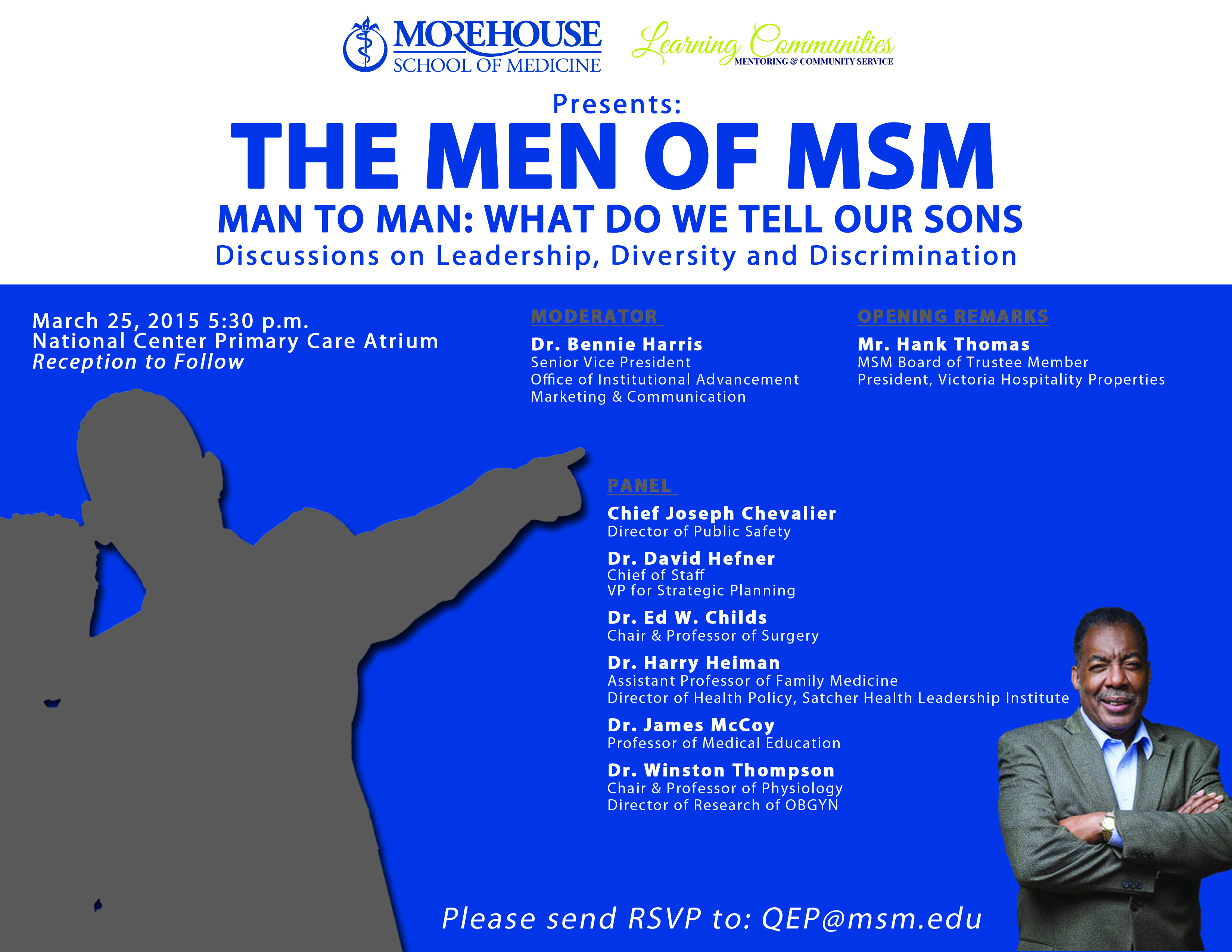 The Men of MSM

MSM Learning Communities presents: The Men of MSM: Man to Man: What Do We Tell Our Sons, discussions on leadership, diversity and discrimination. ...
more >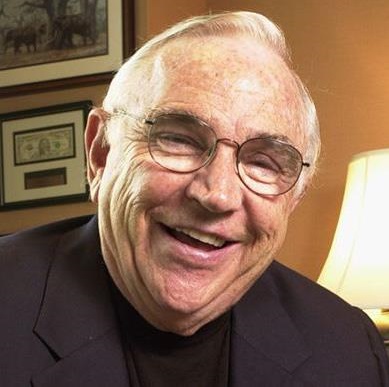 A Tribute to Donald R. Keough by Dr. Louis W. Sullivan

The Morehouse School of Medicine family was saddened to learn about the passing of Donald R. Keough on February 24, 2015. An important part of his legacy is the firm foundation he contributed to MSM....
more >
Events