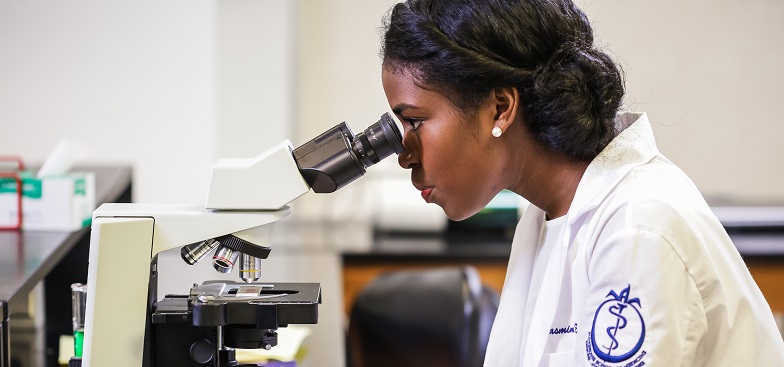 Graduate Education in Biomedical Sciences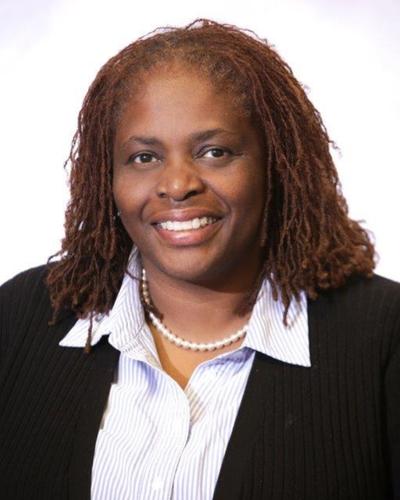 Danita Eatman-Daniels, PhD
Associate Dean, Graduate Education in Biomedical Sciences
Deciding where to go to graduate school is a significant decision, and you should consider all your options to help make the right choice. There are many reasons why students choose Morehouse School of Medicine's Graduate Education in Biomedical Sciences programs. We are a small graduate program within a medical school with a great research enterprise. At MSM, you can enjoy small class sizes, get to know your faculty, staff, and other students, and participate in groundbreaking research in cancer, cardiovascular, genetics, infectious diseases, and neuroscience. These are just a few biomedical science areas where our research faculty actively conducts research. We welcome those of you who have selected one of the GEBS degree programs as your academic program. Click for full message.
---
Welcome GEBS Entering Class!
It is our pleasure to welcome you to the Morehouse School of Medicine. Congratulations on your acceptance into the MSM Graduate Education in Biomedical Sciences program! Whether you are coming to us from throughout Georgia or across the country, you are joining an interprofessional community of service-oriented scholars aspiring to change lives through education, research, service, and patient care.
Download GEBS 2023 Awards Program pdf
Degree Programs
| | | |
| --- | --- | --- |
| M.S. in Biomedical Research | This thesis-based M.S. program provides coursework and research training for students preparing to pursue a doctoral degree in research or the health professions, or seeking a terminal master's degree. MSBR students explore career options, document their ability to handle graduate studies, and conduct mentored research in an area of interest. | Apply Now |
| Ph.D. in Biomedical Sciences | This interdisciplinary program is designed to prepare independent investigators to assume leadership roles in academic, government, and corporate biomedical research. It involves a core didactic curriculum followed by faculty-guided dissertation research directed toward contributing new discoveries that will advance the field in which the student is interested. | Apply Now |
| M.S. in Biomedical Technology | This non-thesis program provides a foundation in biotechnologies through apprenticeship experiences. | Apply Now |
| M.S. in Biotechnology (Online) | This degree provides a foundation in the scientific and business components with the goal of developing comprehensive knowledge in bioscience, core technologies, and analytical methods used to support biotechnology enterprises. The online program delivery gives working professionals the flexibility to pursue the advance biotechnology training needed for career advancement. | Apply Now |
| M.S. in Clinical Research | This broad-based multi-disciplinary graduate level program in clinical research is designed to prepare clinical and translational research faculty, residents, and others. | Apply Now |
| M.S. in Medical Sciences | This program is designed to enhance student credentials for entry into medical school by offering a challenging biomedical sciences and public health curriculum and strengthening critical thinking skills in a supportive academic environment. | Apply Now |
| B.S./M.S. in Neuroscience | In collaboration with Morehouse College, Spelman College and Clark Atlanta University, students immerse themselves in Neuroscience coursework and research. Within 5 years of starting their undergraduate degree, students receive both a B.S. degree from their undergraduate institution and an M.S. degree in Neuroscience from MSM. | Apply Now |
| M.S. in Neuroscience | This program provides students with an intensive research experience and mentoring, thus preparing graduates for careers in the rapidly expanding field of Neuroscience or progressing successfully into further graduate level educational endeavors. Graduates of the program will have a foundation of technical, theoretical and interpersonal skills that will equip them for related careers in academia, industry and healthcare. | Apply Now |
| Dual Degrees | MSM offers a number of dual degree programs to help tailor advanced education to the individual's needs and interests. | Apply Now |