Morehouse School of Medicine Admissions
Join Our Path of Special Scholars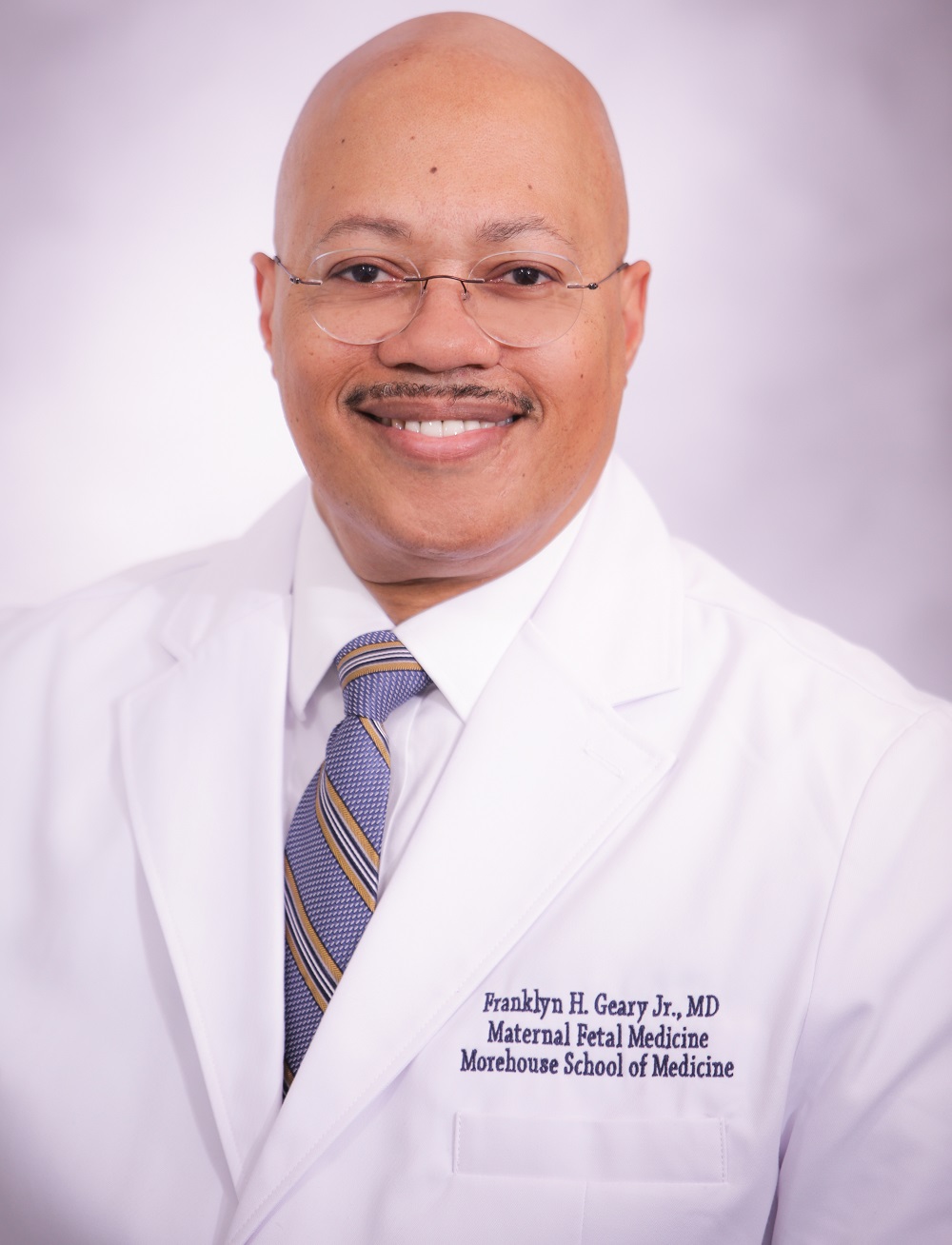 Hello and Welcome to Morehouse School of Medicine's Office of Admissions!
Thank you for visiting our site to learn more about Morehouse School of Medicine and the admissions process. The Office of Admissions' mission is to enroll and matriculate a group of compassionate and diverse students in Morehouse School of Medicine Academic programs who upon completion of their training will be prepared to either enter residency in their desired specialty, pursue careers in biomedical research and technology, become public health leaders fluent in community-focused public health practice, or join the workforce to provide quality healthcare to reduce disparities. ... view full message.
Franklyn H. Geary, Jr., M.D., F.A.C.O.G.
Associate Dean of Admissions


New Application Recommendation for the 2023 Cycle
Morehouse School of Medicine is proud to partner with the Association of American Medical Colleges (AAMC) in the 2022 administration of the Professional Readiness Exam (PREviewTM ). As part of our efforts to support a holistic admissions strategy and diversify the pool of applicants considered for interviews, MSM strongly recommends applicants in the approaching 2023 admissions cycle take the PREview exam to assess pre-professional characteristics needed to succeed in medical school. We will consider these scores as one part of our admissions process.

Please click on the links below for more information:
2022 Orientation Schedule

Program
Deadline for Immunization Upload
Program Orientation Dates
(hosted by the program)
Institutional Orientation Dates (hosted by Admissions)
Classes Begin
Physician Assistant Studies

May 2

June 3 - 4
June 1 - 2
June 6
Master of Science in Medical Sciences (MSMS) - 1 year Accelerated Track

May 1

June 2 - 3
August 5
(Will join the larger GEBS group)

June 6
MD
June 1

June 30 - July 1

June 30 - July 1

July 5
Graduate Education in Public Health (GEPH)
July 1

August 2 - 4

August 5
August 8
Graduation Education in Biomedical Sciences (GEBS) and MSMS - 2-year Traditional Track
July 1

August 3 - 4

August 5
August 8
Degrees and Applications
Morehouse School of Medicine has various degree programs to fit the different career choices of our students. Please review the information and different admissions requirements and apply to the program that best meets your needs.
Doctor of Medicine & Master of Public Health Degrees
Graduate Education in Biomedical Sciences (GEBS) Degrees
Online Degrees
Physician Assistant (PA) Studies
Dual Degree Programs
Academic Preparedness
Admissions Events & Campus Tour Dates
See upcoming Admissions-related events
Admissions Resources
Contact Us
Due to the COVID-19 Pandemic MSM is operating from a virtual campus. Admissions Specialists are available to respond to your inquiries via email. Please submit your inquiries to mdadmissions@msm.edu. We appreciate your interest in Morehouse School of Medicine.