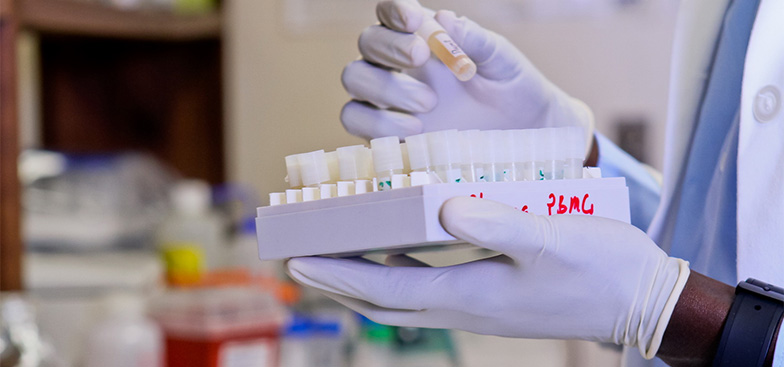 Department of Microbiology, Biochemistry, and Immunology
Overview
The Microbiology, Biochemistry & Immunology (MBI) department, the largest basic science department in the institution, has a unique and diverse faculty with an unprecedented sense of collaboration both within and outside of the department. MBI faculty members participate in training the next generation of physicians and research scientists, as well as in mentoring the current generation of junior faculty. They also actively participate in the governance of the institution as well as in service to the larger academic community.
Vincent C. Bond, Ph.D.
Chair
Microbiology, Biochemistry & Immunology
Research Spotlight
MBI Faculty members conduct research into areas including (Infectious Diseases) cholera pathogenesis, chlamydia infections, immunoregulation, immunomodulation and vaccine development, neuropathogenesis of parasitic diseases, HIV pathogenesis, MRSA and pediatric infectious diseases; (Cancer) cancer biology and reproductive immunology, immunobiology of cancer, development of in silico and in vivo methods to develop cancer biologics, humanized antibodies, vaccines, and nanoparticles, natural products as treatments for cancer; altered metabolism and nutritional deficiencies of disease.