Family Medicine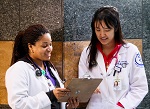 Mission
The Department of Family Medicine prepares residents and students to provide excellent comprehensive family healthcare with an emphasis on underserved and minority communities. We strive to provide access to quality healthcare that stresses prevention and attention to dignity, mental health, and spiritual health for all individuals and their families. We provide outstanding leadership in the provision of patient care, teaching, and research to advance health equity in the nation.
Vision
To be a sustainable department of excellence in medical education, research, clinical care, and community engagemen; advancing health equity in our community.
Chair's Message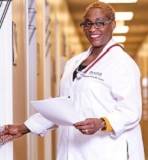 Our goal is to improve the health of the patients we serve, through leadership in the healthcare delivery, education of our students and residents, and clinical research.
MSM employs full- and part-time faculty members, many of whom are internationally recognized in their field.
MSM has affiliation agreements with some of Georgia's most prestigious hospitals and research institutes, essential partners that provide clinical care and training.