Rose E. Blackburne, MD, MBA
PRESIDENT MSMNAA 2020-2022, Morehouse School of Medicine MD Class of 1992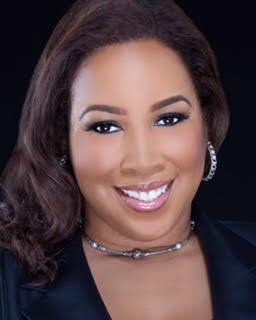 Dr. Blackburne is currently Executive Medical Director for PPD (Pharmaceutical Product Development, LLC). In this role, she has strategic input and oversight for a portfolio of pharmaceutical and medical device product development opportunities in General Medicine and Women's Health. She is a globally recognized leader in women's health product development and has been instrumental in the approvals of pharmaceutical products, vaccines, medical devices and diagnostic tests which are vitally important to improving the health and quality of life for women, men and children across the world. Both her career and community service have reflected her commitment to improving access to health care, and improving health equity in diverse populations.
Dr. Blackburne is Board Certified in Obstetrics and Gynecology and has over 25 years of experience in Health Care. She was a practicing Obstetrician/Gynecologist for 12 years prior to her career as a global pharmaceutical/biotechnology executive. Dr. Blackburne has over 15 years of Clinical Research & Development experience and has held Global leadership positions in numerous therapeutic areas. Because of her experience as a practicing Ob/Gyn physician, health advocacy expertise, business acumen and in-depth knowledge of clinical research and product development, Dr. Blackburne was appointed by the FDA Commissioner to a four- year term (2016-2020) as Industry Representative to the FDA Patient Engagement Advisory Committee Center for Devices and Radiologic Health (CDRH) to provide medical and scientific input issues relating to the regulation of medical devices and their use by patients, and to develop Agency guidance and policies.
Dr. Blackburne received the Morehouse School of Medicine Distinguished Alumnus Award in 2018, and, has served as Vice President (President Elect) of the Morehouse School of Medicine National Alumni Association from 2018-2020.
Dr. Blackburne is passionate about improving health outcomes and health care delivery and has extensive expertise in Women's Health and Minority Health Policy. She is a distinguished member of the National Medical Association serving as Chair of the Physician Executive Section (2013-2016, 2018), Co-chair (2011-2013, 2015, 2017). Through her leadership the Section was re-branded and has grown not only in members, but, in its expanded scope of CME curriculum to include the Business of Medicine, Health Policy with focus on Health Care Reform, Physician Payment Reimbursement Models, Practice Management, Physician Career Development and Diversity in Clinical Trial Research. Dr. Blackburne has provided numerous NMA Continuing Medical Education (CME) trainings and presentations around these topics at the NMA Annual Conventions, National Colloquiums on African American Health and Congressional Black Caucus Annual Legislative Conference. She has served on the NMA's Convention Planning Committee and CME Faculty since 2008. In further service to National Medical Association, Dr. Blackburne has forged a collaborative partnership with, and, serves as advisor to NMA's Project IMPACT